Take A Moment For Yourself
$75
Relax in a warm cocoon, rich with seawater minerals and essential oils. A purifying treatment that cleanses and detoxifies the body while restoring skin's tone and vitality. The peppermint twist, combined with a deep cleansing body wrap, draws out toxins and delivers essential minerals to the skin.
$75
Reveal a more radiant you. Stimulate circulation and gently exfoliate your skin with our invigorating organic body scrubs. We offer both salt and sugar scrubs for different types of exfoliation—sloughing off dead skin cells to allow the skin underneath to become hydrated and rejuvenated. Combined with pure natural ingredients like lavender, rosemary, orange peels, lemon, ginger, and herb blends, these scrubs are invigorating and create spirit-lifting experiences.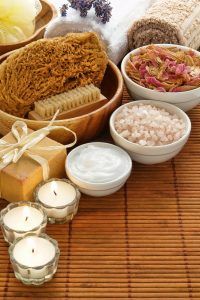 Listed as one of the top 3 best rated massage therapy in Memphis.